I decided not to go all the way to school for one lecture and instead stayed home and read the monster book(3.7 kg!) instead. So I had the whole quiet house to myself. That's when I like to dress up a bit, have good breakfast with lots of tea and conquer living room sofa. My coord was quite simple since I have to go pick up my boyfriend and find a birthday present for my friend later today.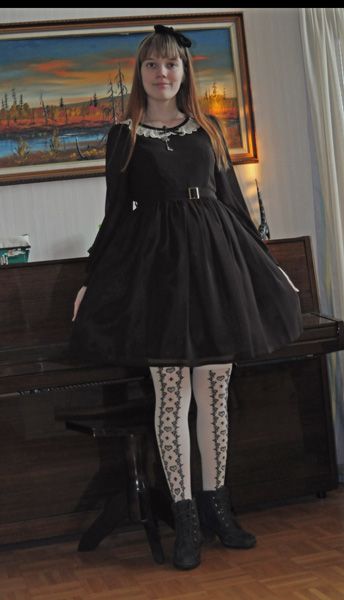 OP, OTKs: Innocent world
Please forgive the weird expression.
Necklace handmade and the shoes are my new winter shoes. I'm thinking of adding a little fur top to them. They're already lined with (fake) fur and after that they would much my earmuffs. Maybe I'll even make a hand muff to go with my winter coordinates.