It's been snowing like there's no tomorrow for the last two days here. I have pretty much tried to stay inside as much as possible since the wind whipping snow everywhere and making it feel even more freezing. However, today the sun was shining and everything was white! Perfect day for some shopping. I piled on multiple stockings and forwent buns and curls in favor of my woolen beret. I'll need to hunt down some red rose corsages though, they'd go so well with those tights in other coords too.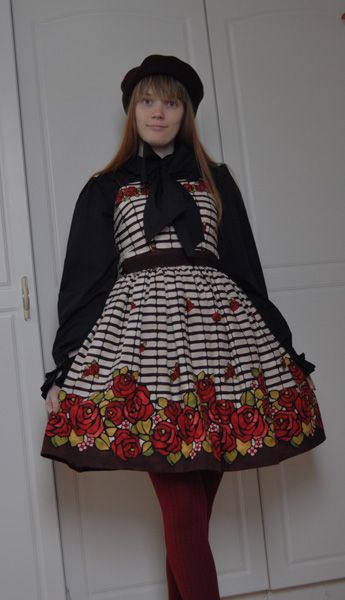 JSK: IW
Blouse : Wonderotropolis
Other from basic shops.
Earlier this week I tried to make dot nails. I like the idea, but clearly need some more practise. Also maybe better brush as well... It really took some crazy acrobaty to get that picture alone.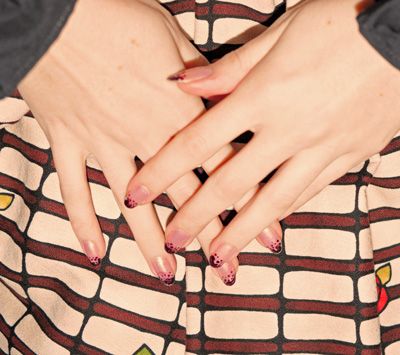 I got some nice, blue silk to make an evening gown with. My boyfriend has a course ball with other officer students (I guess that's right, military ranks are difficult to translate) and I'm his avec. Some fast sewing coming up.