Just a quick update now since I can't write in the weekend. We're making a little road trip to my boyfriends summer cottage before it gets way too cold. Anyway, I got home early so I finished and took photos of my recent crafts. I wanted something simple but cute and I love pearls. So a matching necklace and bracelet it is!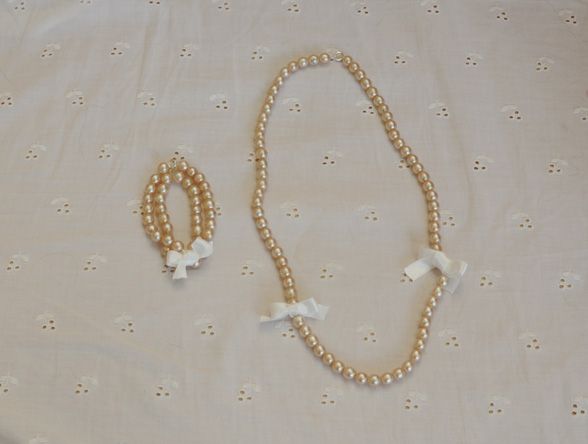 Made from an old long pearl necklace and some spare ribbon. I'll still need to clean the ends of those ribbons and position them a bit. The contrast between pearls and ribbons is quite not that strong in real life but still apparent. I like to use both clean white and more muted ivory so I like it.
That's it for today. Happy Halloween!