I've been sick the whole weekend so no updates, only hot tea and sleep.But, my new blouse arrived this Monday. Finally I have proper black blouse and I love it! I got it from Wondertropolis (arthael on LJ) in custom colour since the original was dotted.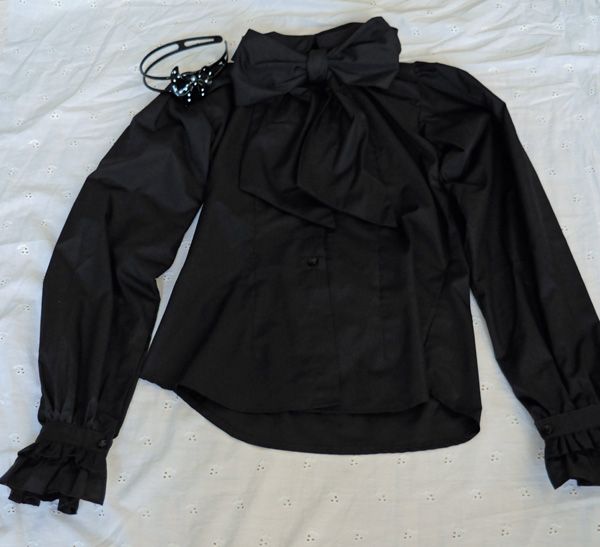 The fabric is soft, thick cotton and construction is great. I really love that huge bow and it's detachable so wearing it more casual is possible too. No lace, but cute ruffles on sleeves. The bow in the picture came as present. I put on a fast coord to actually see it on. I think it fits my wardrobe very well.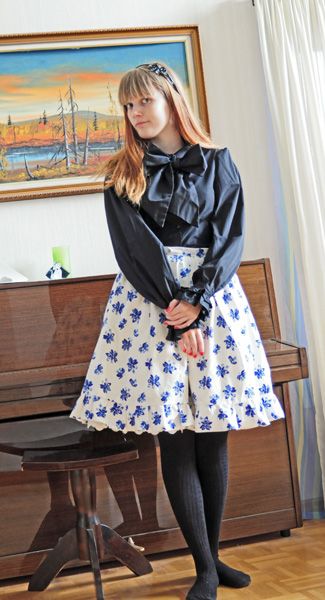 Looking at that picture, I really realized how bright my nails are. Really ought to repaint them.