I wanted to try and make a bit more work/school appropriate coordination. Of course, to actually tone it down I should have taken out at least one petti. Since I actually just wore it to spend time with my bf, I decided to fluff on. I kind of like the minimal accessories and love how well that blazer goes with my skirts. It has pleat in the back that allows it to lay nicely on the skirt and also it's shorter than my other blazers.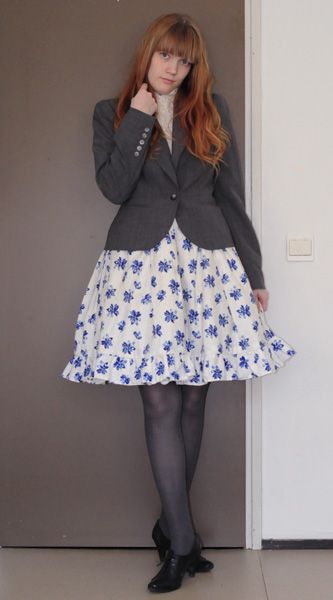 I don't understand why my hair looks that gradient here.
Skirt: Me
Blazer: Second hand
Blouse: IW
Shoes: From Italy
I wear quite a lot of blouses with my normal clothes, but never very elaborate ones. People would really raise eyebrows for the amount of lace, weird collars and all the details. Even this one would be "too much" because of the standing collar and too "vintagy" look. I may try and incorporate it one day with everything else really down to earth, fingers crossed. Surprisingly though, that skirt and similar went unnoticed even with quite a lot of poof.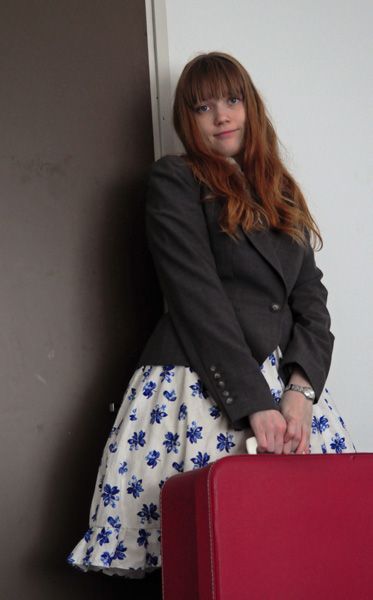 Aaand one more because the suitcase of my sewing machine just looked nice with this. I recently found its receipt: it's bought in -77! Talk about bang for buck...