I finally met with my school's tea club, Chai. We had a lovely "Autumn tea day" event, with lots of different tea, sweets and people from multiple countries. I learned quite a lot and met awesome people in just this session.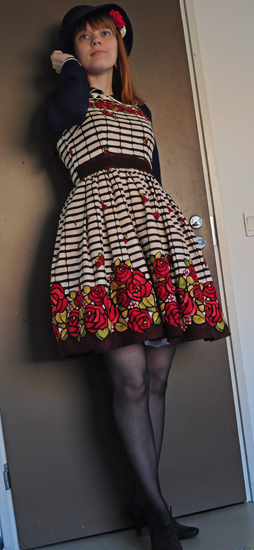 I decided to do something a bit more casual. I love navy and red and it fit nicely with the colorful trees. Also I got to finally wear my grandmas hat! I should have taken a profile picture... JSK is good old IW, blouse and neck ribbon DreamV, roses H&M.
There was so many cute cups, pots and this adorable gaiwan. Now I really want to get a nice new set. I could use smaller pot and a set of actual teacups...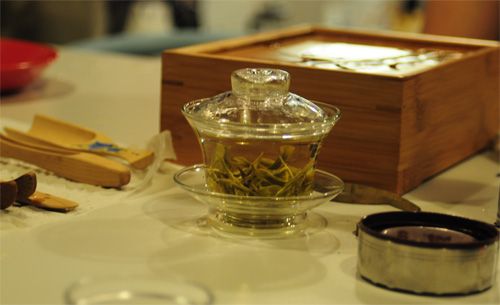 All kinds of utensils and some Chinese green tea steeping. I managed to forget this ones name. We compared it with a similar Japanese one. It amazing how the flavour changes with each cup.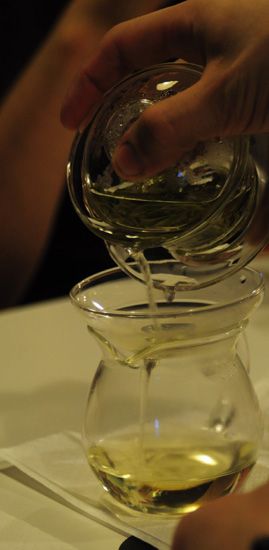 I learned a lot more about making and serving tea gong fu style. I'm so much better used to the western custom, but this gives quite different aspect of enjoying tea. It gives a bit different social aspect to tasting and discussing in my opinion.
Next week, it's macha latte time, I'm really looking forward to it!