Sooo, I have mostly free Friday in this period so I decided to take some time and play with my hair. It was horrible. Once I ha d a nice shape, I realized I still had around 1/3 of my hair left. It's too short to make really elaborated stuff but there's too much for nice buns other than the very basic cases. Or I just suck. That's always possible too.
Anyway, free (freezing) Friday with bunch of roses in my hair to hide how lopsided my bun is.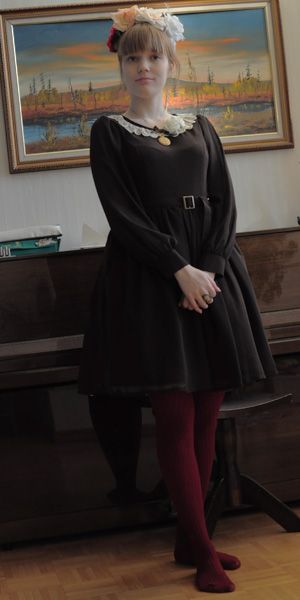 I was first going for a bit different look so red tights. OP IW, roses from accessory shops, ring Smooth jewelry and necklace my late grandmother.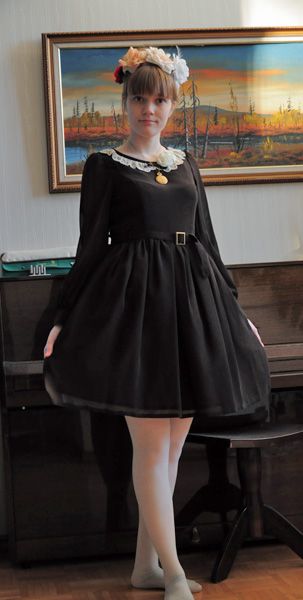 Same with white tights, more matchy. That belt just won't stay put, I'll have to think something for the next time.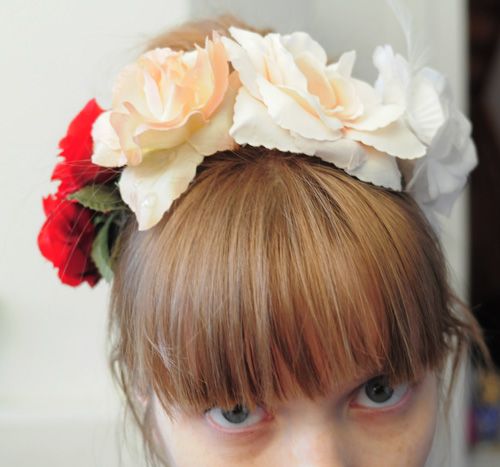 And finally one weird angle to show the headpiece a bit. My head weighted a ton. It felt weird to shake it =). The bun behind to roses doesn't show too well in pictures. At least not ones taken with timer.