Hi everyone!
I'll make a post about Hellocon after I'm done choosing and editing pictures! It was a blast, though.
Last week a took a little trip to recycling center. I never knew it was that huge and had so much nice stuff for so cheap. I originally needed to buy a chair to kitchen, but then I stumbled upon free to take-part of it. So many books! Also some other stuff in great condition, it was so weird.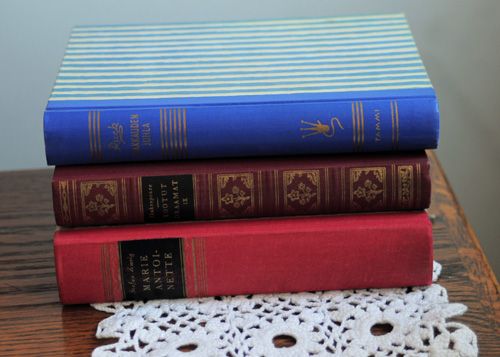 I got three lovely books, Marie Antoinette, compilation of Shakespeare dramas and random one called Love at festival or something like that. I have some other plans for it, it won't stay as a book, no.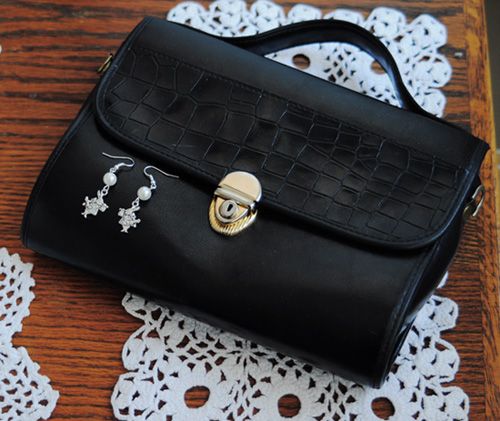 I also got this black bag for free. It was in great condition, I have no idea why it was there. In the picture are also pair of rabbit earrings I bought at Hellocon. They are so detailed, I love them! Still need to get a cameo necklace though, none there matched my ring.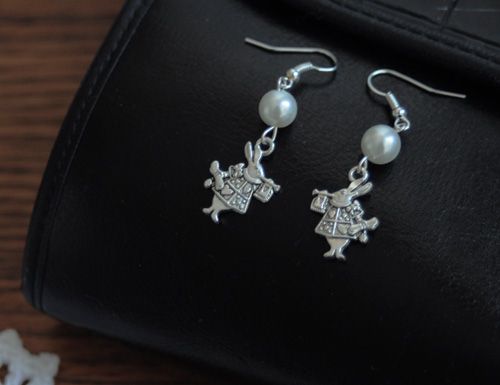 And a close-up of the earrings. I'm thinking af getting a matching ring too. They just tend to be too big ;_;.