Since I had pretty much only pictures of the fashion shows, I just decided to wait for the photographer pics. It's been a while, but the con was great. I really had problems deciding, when to go grab something to eat - too many shows I wanted to see! Many thanks for the organizers and everyone there once more, hopefully we'll get another one some day.
Unfortunately my lens (or skills, probably latter) didn't work well with the stage lights, most of really light or dark outfits just look horrible. So, some picks it is!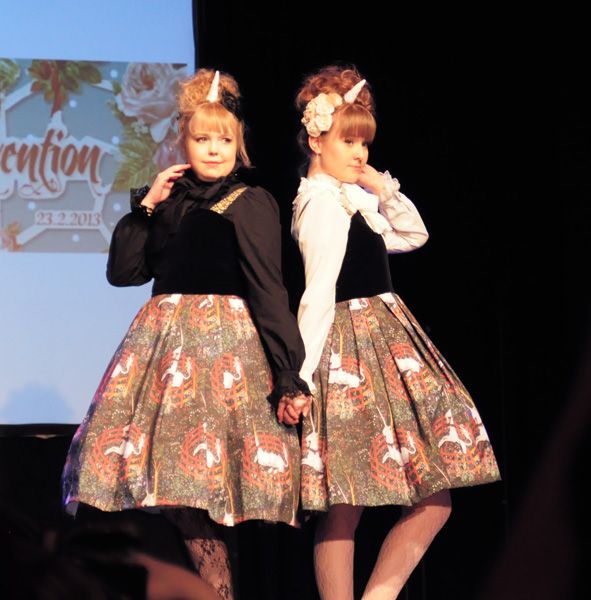 The "absolute elegance" fashion show and lovely matching unicorn coordinates =)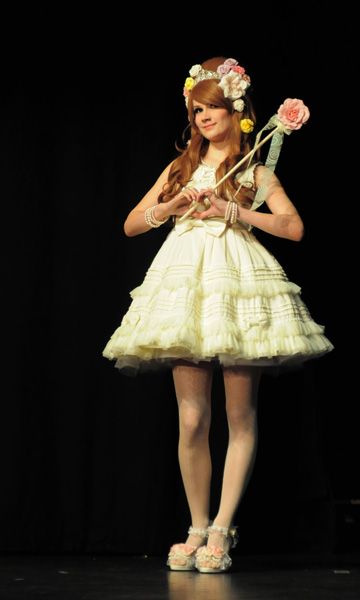 Only sky is the limit, I simply love all those flowers and how this reminds me of summer/spring.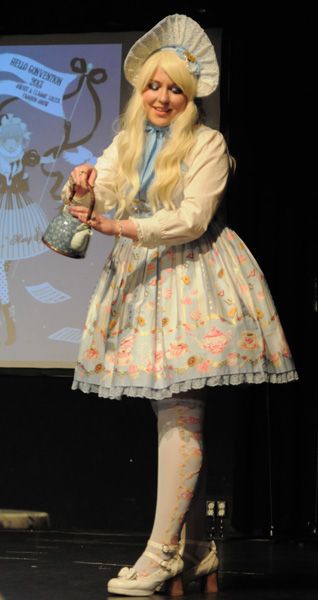 Only sky is the limit, I was nearly making grabby hands at that teapot. And bonnet.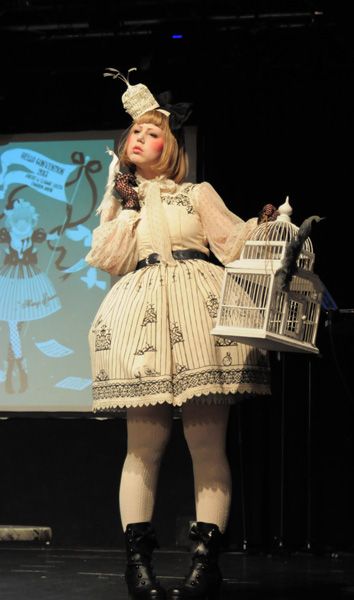 Only sky is the limit, I seriously love everything from coordinate to make-up to accessories. Gorgeous and very well though out, really looks awesome on stage.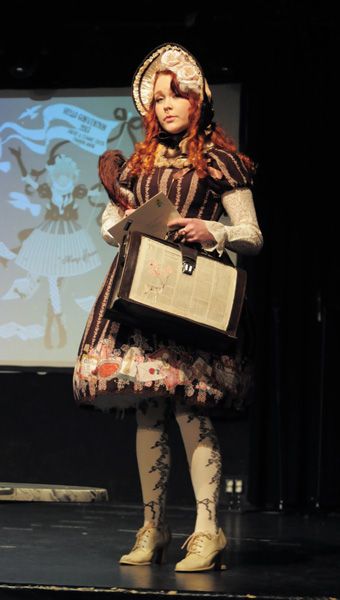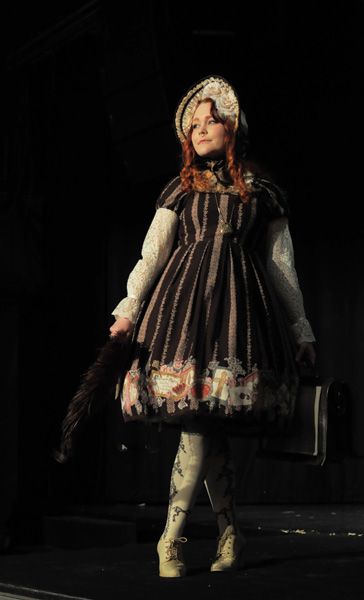 Only sky is the limit, one of my absolute favourite coordinates, so many things I adore at once.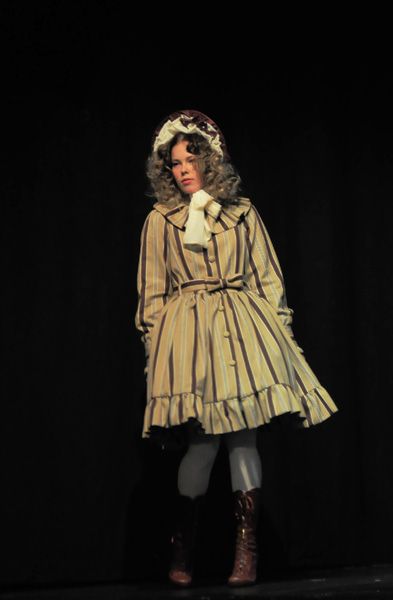 Cloudberry Lady, stunning one piece and bonnet. Pretty much my favourite design from her.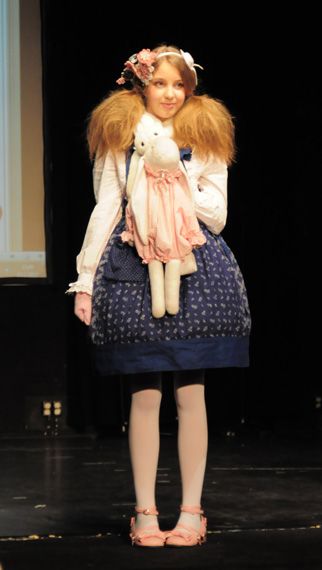 Offbrand and budget lolita, so adorable! I love that poofy hair and those colours!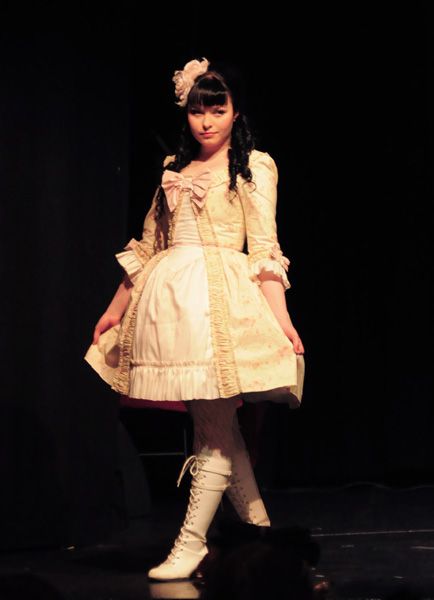 Offbrand and budget lolita, well balanced and lovely coord, I like the history inspiration. Also a brand I hadn't heard of before, nice to know.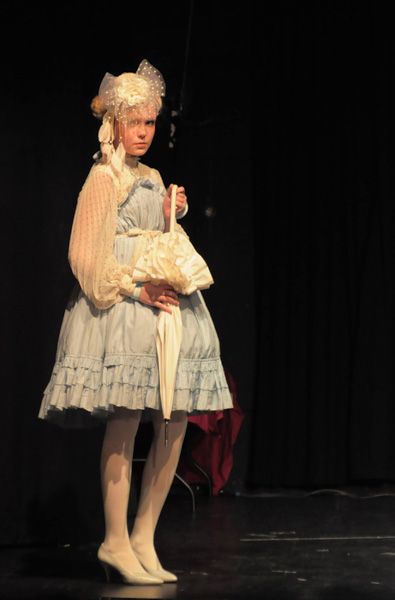 Offbrand and budget lolita, really love the vintage feel in this one. That headpiece alone is to die for.
Finally, picture of my coord, and for once by someone other than me!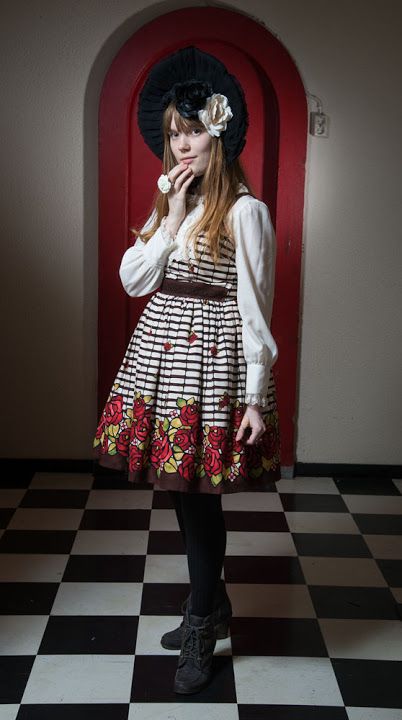 All credit to Miikka Pihlajamäki, thanks for a great job! And wow those shoes look clunky there, but it was really slippery and cold outside. I really need to refluffify my petticoat too, it seems >.<.
Jsk, shirt: IW
Bonnet: me
Flowers: H&M, Kicks
And selfie of the bonnet. I think I'll make the next one (if I make one) less antenna and more forward hunched. Once again, my curls died seconds before I got to the convention, I'm pretty much giving up with them at this point. Forever straight hair lolita, yeah!