I haven't actually had the time for really dressing up on lolita for a while. I have a paper to write that has me locked up inside =(. But spring has finally more or less arrived in Finland so I had a cleaning day and celebrated after with some casual dress up. I bought the skirt from Hellocon as a kind of last minute impulse. I really love the colour and embroidery in general. Also, this is a piece from the year I first started lolita, I remember seeing the series in a Bible back then, so it also has some sentimental value. I'm also wearing a bracelet bought from Hellocon, but you can't really see it.
Please ignore the collar ;_;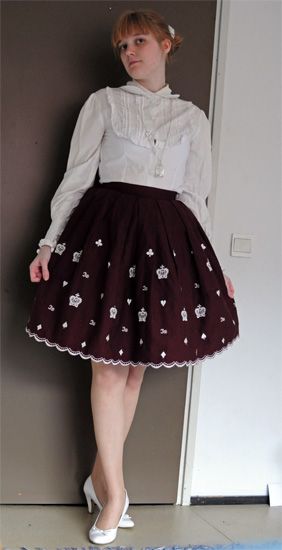 Skirt: IW
Blouse: Pretty-Pretty clothing
Hair roses H&M, necklace second hand, shoes Dinsko.
To make this somewhat more interesting, I took a day off to meet with my friend and visit the Helsinki Zoo, Korkeasaari!. It seems early spring is optimal time to go there, most of the big cats were awake and I some animals I've never seen before all but paraded for us. There was also next to no other visitors to scare them away, so nice. Have some choice pics!
And then there was this little idiot: